Utility Foreman
For over 40 years, PGC General Contractors, LLC has provided a broad spectrum of private, commercial, and municipal underground utility services throughout central Texas.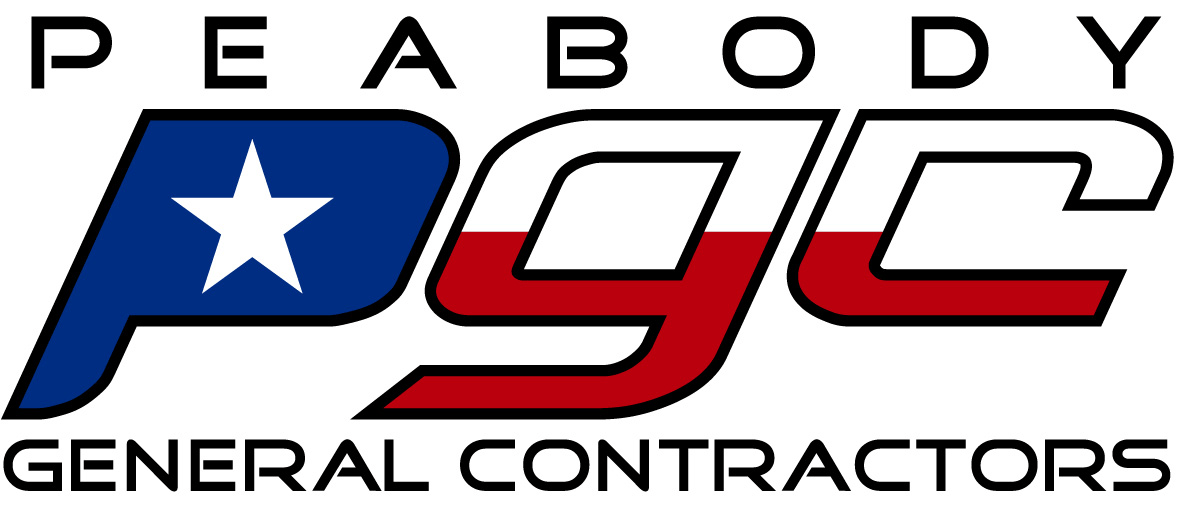 Peabody General Contractors has Utility Foreman positions available for dedicated, experienced, and dependable team members. You'll coordinate and manage all on-site activities, as well as work with project teams to deliver successful projects to owners, on time and on budget with the desired level of quality. Join for great benefits, a friendly team, and competitive wages.
Essential Job Duties and Responsibilities. The responsibilities of the Utilities Foreman include, but are not limited to: 
1. Safety – 
a. Conduct daily safety meetings with the crew. 
b. Ensure that all tasks are done in a safe and efficient manner. 
c. Require adherence to OSHA regulations as well as PGC safety policy. 
d. Provide the employees with the proper safety equipment for the task being performed. 
2. Planning – 
a. Prepare and plan labor, equipment, materials, and subcontractors at least 3 days ahead of time. 
b. Weekly email to the Project Manager, General Superintendent, Superintendent, and Safety Manager with a two-week look ahead of your project regarding labor, equipment, materials, subs, permits, and inspections needed. 
c. Assist with projections and identify concerns – take pride in beating budget. 
d. Understand the contract and job specifications, and how the company gets paid.
3. Management of Site – 
a. Ensure that materials, equipment, and subcontractors are lined out to maximize production. 
b. Set daily production goals for your crew. 
c. Communicate to the crew what the final product is. 
d. Urgency – If the job is not going in the right direction, step in and get it back on track.
e.Communicate, communicate, communicate any problem. Communicate and coordinate with the Maintenance Supervisor any equipment problem or repair needed. 
f. Notify the Superintendent, General Superintendent, and PM when a problem affecting the budget is identified. 
g. General Contractor – i. Dictate and facilitate project sequence and schedule – become the general even if we are the subcontractor ii. Identify additional scope items and production impacts. 
4. Heavy Job – 
a. Track costs daily by utilizing the job analysis and work plan feature. 
b. Input employees' hours daily. 
c. Attach a minimum of 3 pictures every day of work performed and completed. 
d. Ensure Office personnel and Project Managers are getting the right information in a timely manner. 
5. Client Relations – 
a. Manage Clients with professionalism, courtesy, and respect. 
b. Attend meetings with clients when necessary. 
c. Communicate with the General Contractor and PGC personnel daily. 
d. Act like every dollar is coming out of your pocket – Treat the company like it is yours.
6. Project Documentation – 
a. Meet with the Project Manager every week 
i. Discuss projections with PM
ii. Percentage completed on each phase 
iii. Over or under budget on each phase code 
iv. Buy in and execute 
b. Update as-built weekly, including GPS shots on plans 
c. Procure test reports, I.E., compaction, clear water, etc. 
d.Procure survey cut sheets 
e. Procure inspection signoffs
f. Complete closeout checklists 
g. Accident/Incident reporting – Safety compliance – Locates, toolbox talks, trench logs, etc. 
h. All invoices and paperwork are to be turned in no later than E.O.D. Monday 
i. Verify quantities with the General Contractor and subcontractors daily as they sign our form
7. Deadlines – 
a. Take pride in meeting all deadlines and schedules 
i. Projections 
ii. Return phone calls and emails 
iii. Productions 
iv. Project schedules 
b. Be realistic; do not take on so much responsibility that will make you fail. 
c. Ask for help. Your fail is our fail. 
d. Extra work order tickets and recap tickets must be signed daily. 
8. Other Duties as Assigned Qualifications: 
•High school diploma/GED required 
•Minimum of 2 years' experience in the heavy civil construction industry 
•Understanding of construction principles and procedures 
•Knowledge of all OSHA and safety requirements. OSHA 30 Required 
•Strong leadership skills 
•Excellent communication skills 
•Bilingual in English and Spanish is highly preferred 
•Excellent organization and planning skills 
•Valid Driver's license 
•Comfortable working in a high-stress environment

Equal Opportunity Employer, including disabled and veterans.
Department

Operations

Role

Utility - Foreman

Locations

Field
Utility Foreman
For over 40 years, PGC General Contractors, LLC has provided a broad spectrum of private, commercial, and municipal underground utility services throughout central Texas.
Loading application form
Already working at Peabody General Contractors?
Let's recruit together and find your next colleague.