Utility Foreman- Water/WWTP Experience
For over 40 years, PGC General Contractors, LLC has provided a broad spectrum of private, commercial, and municipal underground utility services throughout central Texas.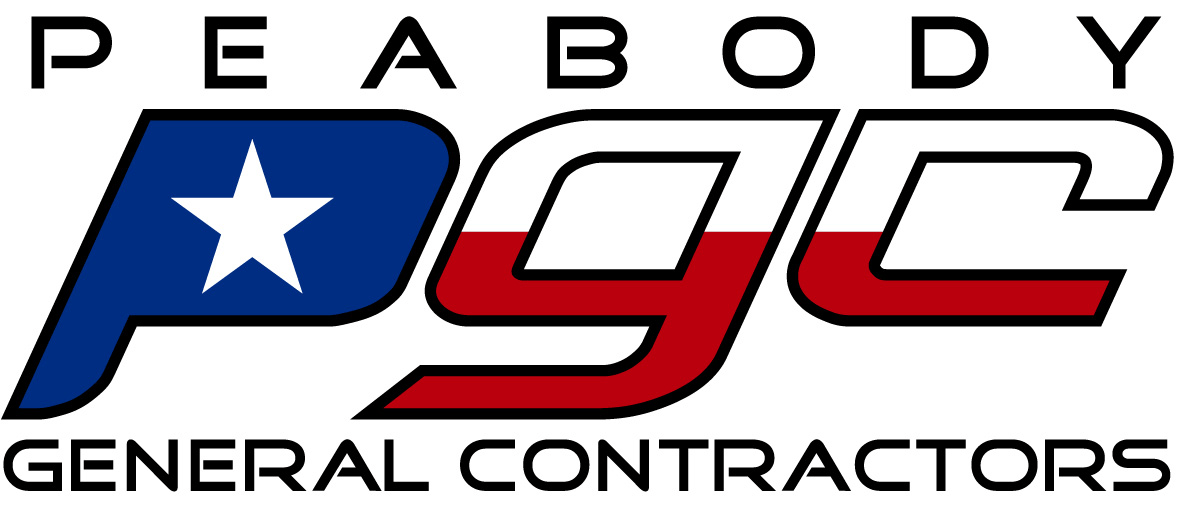 Haga clic aquí para ver Vacantes y Solicitar en Español
About Us: Looking for an opportunity to make a lasting mark on future generations and the communities they call home? Look no further. Peabody General Contractors is your trusted partner, with over four decades of excellence in underground utility services across central Texas. We invite you to be a part of our dedicated team.

At Peabody General Contractors, we're more than just a workplace – we're a family. With over 40 years of experience serving central Texas, we've established ourselves as leaders in private, commercial, and municipal underground utility services. Our passion lies in the rehabilitation and installation of vital infrastructure, including water lines, wastewater systems, storm sewers, lift stations, fire lines, and water treatment facilities.
We foster a culture built on innovation, community involvement, safety, and excellence. Teamwork and communication are at the heart of our success, creating an inclusive environment where every voice matters. Our team is comprised of highly skilled individuals, just like you, who are ready to put their best boot forward. Get ready to unearth your true potential and #digdeep into the exciting world of Peabody General Contractors!
About this Role: We are looking for a highly dedicated and experienced Foreman who will assume a pivotal role in overseeing and managing assigned design and construction projects/teams. Reporting to the General Superintendent, the Foreman is responsible for ensuring that the company's objectives and goals are achieved within the specified schedule and budget parameters.

Characteristics Duties and Responsibilities: The Foreman will play a critical role in supervising and facilitating various aspects of project management. They will work closely with the project management team, participate in constructability reviews, manage day-to-day project tasks during construction phases, evaluate and select subcontractors, and assist in project documentation development for various delivery methods. The role requires active participation in partnering sessions, conflict resolution, and the coordination of project-related efforts among multiple stakeholders.
Essential Functions: 
Conduct daily safety meetings and prioritize safety compliance.
Plan and prepare labor, equipment, materials, and subcontractors in advance.
Provide a weekly project outlook to key stakeholders.
Collaborate with the project management team and assist with constructability reviews.
Set and communicate daily production goals for the crew.
Demonstrate a sense of urgency and problem-solving in case of issues.
Maintain open communication with the Maintenance Supervisor and higher management.
Collaborate with general contractors to manage project sequences and additional scope items.
Monitor and track daily costs using job analysis and work plans.
Record employees' daily work hours and document work progress.
Handle client relations with professionalism and courtesy.
Attend client meetings when necessary and maintain daily communication.
Focus on project documentation, including as-built records, test reports, and inspections.
Ensure timely submission of all invoices and paperwork.
Prioritize meeting all deadlines, including projections and schedules.
Seek help when needed and avoid taking on excessive responsibilities.
Skills, Abilities, and Knowledge:
Strong leadership and management skills
Effective communication and interpersonal abilities
Comprehensive understanding of construction principles and procedures
Excellent organization and planning capabilities
Bilingual proficiency in English and Spanish (preferred)
Comfort working in high-stress environments
Minimum Requirements:

Education: High school diploma or GED (preferred).
Experience: Minimum 2 plus years in heavy civil construction. Basic understanding of safe work practices.
Certifications/Licenses: 

Comprehensive knowledge of OSHA and safety requirements (OSHA 30 certification required)
Valid driver's license.
Position Type/Expected Hours of Work: This position typically involves standard business hours, it may frequently require flexibility, including long hours, weekend work, night work, overtime and remaining on-call.
Physical Demands: The job involves various physical activities, including sitting, standing, walking, driving, climbing ladders, squatting, kneeling, reaching, grasping, pushing, pulling, twisting, bending, lifting and carrying objects weighing up to 50 lbs. multiple times per shift, using fingers, talking, listening, and maintaining visual awareness.

Work Environment: The work environment involves an equal balance of indoor and outdoor settings. There may be potential exposure to extreme hot or cold temperatures for periods exceeding one hour. Workers may experience distracting or uncomfortable noise levels and vibrations affecting the body or extremities. There is a risk of bodily injury from mechanical parts and electricity. Additionally, there's a possibility of exposure to fumes, odors, or other substances that may impact respiration and skin.
 How to Apply: To apply, please visit our careers page at careers.peabodygeneral.com. We only accept online applications. For questions please reach out to our Human Resources department at humanresources@peabodygeneral.com.
Note that while this job description provides an overview of the main responsibilities, requirements, working conditions, and qualifications for this position, it is subject to potential modifications and updates to align with the evolving needs of the company.
What Safety means to us! Our unwavering commitment to safety creates the foundation for a rewarding career, where your well-being is our top priority. Experience a company that invests in advanced safety protocols, providing you with the tools and support needed to excel while ensuring your security. At PGC, every employee has the power to halt any job site if safety concerns arise. Join our team and become part of a workplace where your voice matters.

Peabody General Contractors is proud to be an Equal Opportunity Employer. All aspects of employment are based on performance, competence, and business needs. We hire individuals without regard to race, national origin, ancestry, disability, medical condition, color, religion, sex, age, disability, sexual orientation, gender identity or expression, veteran status, or any other status protected by Federal, State, or Local law.
This policy applies to all terms and conditions of employment, including recruiting, hiring, placement, promotion, termination, layoff, recall, transfer, leaves of absence, compensation, and training.
Reasonable accommodations may be made to enable individuals with disabilities to perform the essential functions.
Equal Opportunity Employer, including disabled and veterans.
We promote a Drug-Free Workplace. 
Department

Operations

Role

Foreman

Locations

Field

Employment level

Support Workers
Utility Foreman- Water/WWTP Experience
For over 40 years, PGC General Contractors, LLC has provided a broad spectrum of private, commercial, and municipal underground utility services throughout central Texas.
Loading application form